Episodes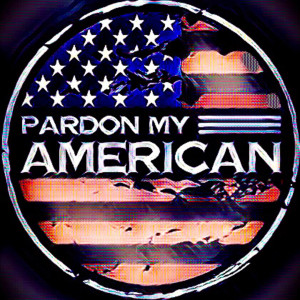 Monday Aug 31, 2020
Monday Aug 31, 2020
Show Disclaimer:
The views and opinions expressed by our guests are those of the guest and do not necessarily reflect the official policy or position of Pardon My American Podcast. Any content provided by our guests are of their opinion and are not intended to malign any religion, ethnic group, club, organization, company, individual or anything.
________________
Support Us:
* Merch: https://www.teespring.com/stores/pardonmyamerican
* Patreon: https://www.patreon.com/user?u=34413934
* PayPal: https://www.paypal.com/donate/?token=FfkbKgRsneCZJ54xFQJHesPkcS5vu6wv4wN4gkXqnKeKJm9JKcE4I7vzamTyhAtYtQ44h0&country.x=US&locale.x=US
______________________________
Follow Us:
* YouTube: https://www.youtube.com/channel/UCc7AYb79slKnnrwdzpR3CGA
* BitChute: https://www.bitchute.com/channel/OqlevDqMYtvs/
* Apple: https://podcasts.apple.com/us/podcast/pardon-my-american/id1433964793
* Instagram: https://www.instagram.com/pardon_my_american/
* Parler: https://parler.com/profile/PardonMyAmerican
______________________________
Episode Description:
The guys open the show talking with Carlos Zapata, a veteran and local business owner in Shasta County, California, who had a viral video addressing the city counsel about the growing unrest from local citizens from the continued lockdown measurements. They discussed the impact of Big C little v on small businesses, the disinformation from the government agencies, and the lasting psychological damage caused by the lockdowns.
Thank you for being on the show, Carlos! Follow Carlos:
Instagram: @carlos.zapata.90
Twitter: @Carlos_Zapata_1
The guys continue the discussion on Big C little v talking about the updated CDC deaths this week and the ensuing justice department probe into nursing home deaths. They then go into the shooting that happened in Portland this weekend and the growing pushback from the silent majority.
______________________________
Links: