Episodes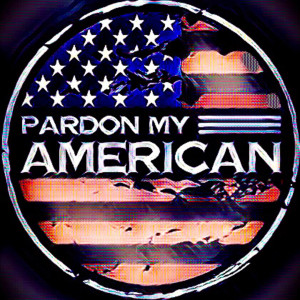 Thursday Sep 17, 2020
Thursday Sep 17, 2020
Support Us:
► Merchandise:
https://www.teespring.com/stores/pardonmyamerican
► Patreon:
https://www.patreon.com/user?u=34413934
► PayPal:
https://www.paypal.com/donate/?token=FfkbKgRsneCZJ54xFQJHesPkcS5vu6wv4wN4gkXqnKeKJm9JKcE4I7vzamTyhAtYtQ44h0&country.x=US&locale.x=US
______________________________
Follow Us:
► YouTube:
https://www.youtube.com/channel/UCc7AYb79slKnnrwdzpR3CGA
► BitChute:
https://www.bitchute.com/channel/OqlevDqMYtvs/
► Apple Podcasts:
https://podcasts.apple.com/us/podcast/pardon-my-american/id1433964793
► Instagram:
https://www.instagram.com/pardon_my_american/
► Twitter:
https://twitter.com/AmericanPardon
► Parler:
https://parler.com/profile/PardonMyAmerican ⠀⠀⠀⠀⠀⠀⠀⠀⠀⠀⠀⠀
______________________________
Episode Description:
The guys open the show discussing Joe Biden's cringeworthy "Despacito" dance and discuss various concerns with the upcoming election, including missing ballots, dead voters, and foreign money. They then move into Big C little v and how a Pennsylvania judge ruled the Cv restrictions unconstitutional. They go further into Cv by examining the virologist who claims the virus was manmade and released as a bioweapon. Closing the show, they discuss the ongoing fires, ANTIFA's incriminating involvement, and the Department of Defense verifying the threat of directed energy weapons.
Congrats on the new baby girl, Dave!!!
______________________________
Show Notes:
ELECTION
- https://trulytimes.com/more-than-349000-dead-registrants-remain-on-voter-rolls-report-finds.html
- https://www.lawenforcementtoday.com/judicial-watch-finds-2-5-million-extra-people-on-voting-rolls/
- https://dailycaller.com/2020/09/15/new-jersey-sussex-county-uncounted-ballots-vote-by-mail-primary-election/
- https://townhall.com/tipsheet/bethbaumann/2020/09/13/surprise-surprise-data-reveals-where-the-majority-of-bidens-donations-came-from--and-its-bad-news-for-dems-n2576113?utm_campaign=inarticle
- https://www.thegatewaypundit.com/2020/09/cringe-introduced-latino-event-puerto-rican-singer-luis-fonsi-biden-pulls-phone-starts-playing-despacito-video/
RIOTS
- https://www.breitbart.com/politics/2020/09/15/former-dhs-official-portland-violence-organized/
- https://www.investmentwatchblog.com/kelso-wa-a-man-starting-a-fire-in-shrubs-in-a-residential-area-caught-on-security-camera-globalwarmingstrikesagain/
- https://twitter.com/HYVEE7/status/1306273521044201474?s=20
- https://twitter.com/bodhicrane/status/1306242118520774656?s=21
- https://www.military.com/video/air-force-harnessing-power-directed-energy
BIG C LITTLE V
- https://www.breitbart.com/politics/2020/09/14/pennsylvania-judge-rules-wolf-levines-shutdown-orders-unconstitutional/
- https://www.thegatewaypundit.com/2020/09/dr-lawrence-sellin-unequivocal-evidence-chinese-scientist-dr-li-meng-yan-provides-proof-covid-19-created-chinas-military/
- https://www.sgtreport.com/2020/02/dr-francis-boyle-creator-of-bioweapons-act-says-coronavirus-is-biological-warfare-weapon/
- https://www.naturalnews.com/2020-09-15-gilead-death-threats-french-doctor-hydroxychloroquine-covid19-cure.html
- https://www.pittwire.pitt.edu/news/pitt-scientists-discover-tiny-antibody-component-highly-effective-preventing-and-treating-sars